YOLI ZOO //
The Yoli Store on Berlin's Invalidenstr. 112 is now accommodating a zoo.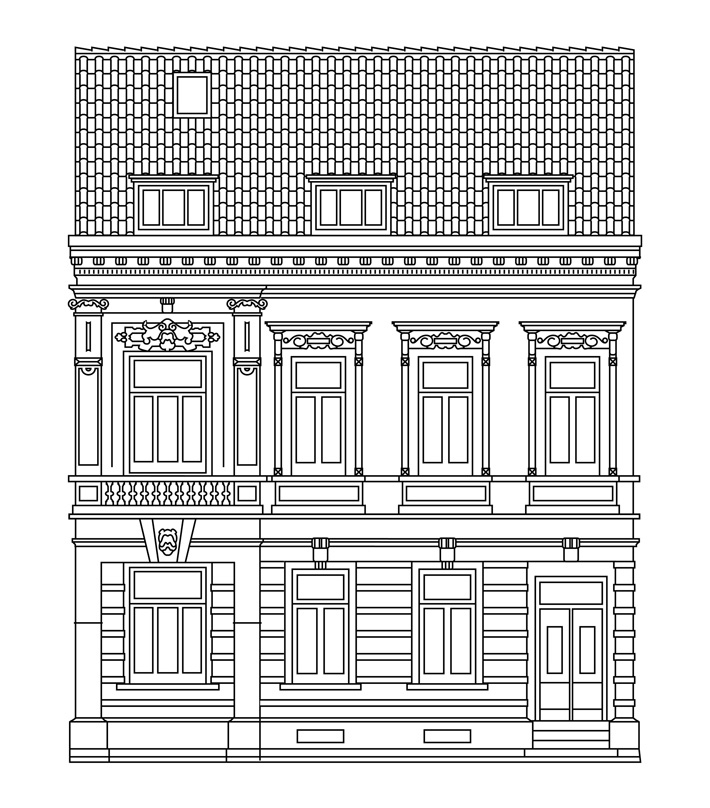 SCHWERTSTRASSE //
Illustration of an old Krefeld town house for an architect.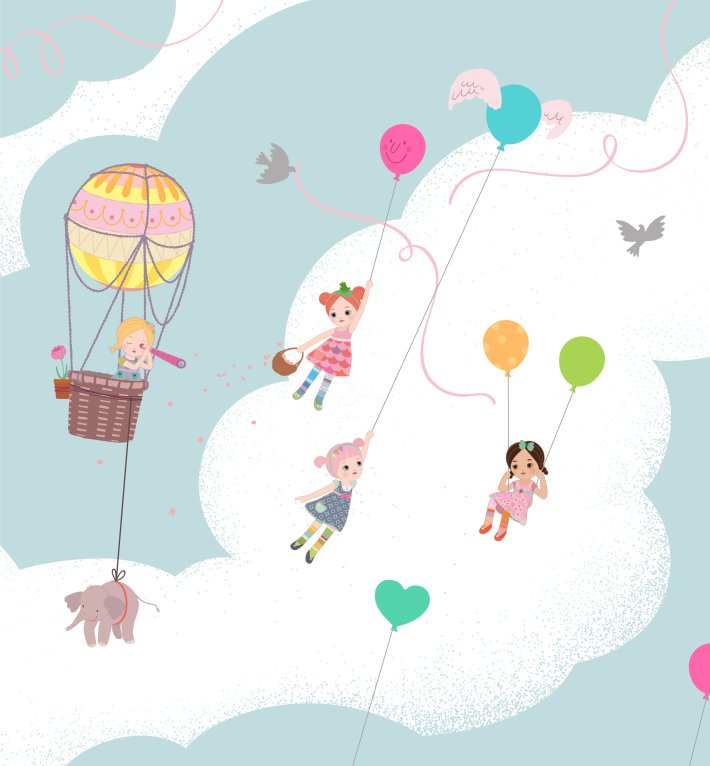 MOOSHKAS //
Together with Zapf Creation we created huggable toddlers, girls, princesses and a mermaid. The ragdolls are called Mooshkas.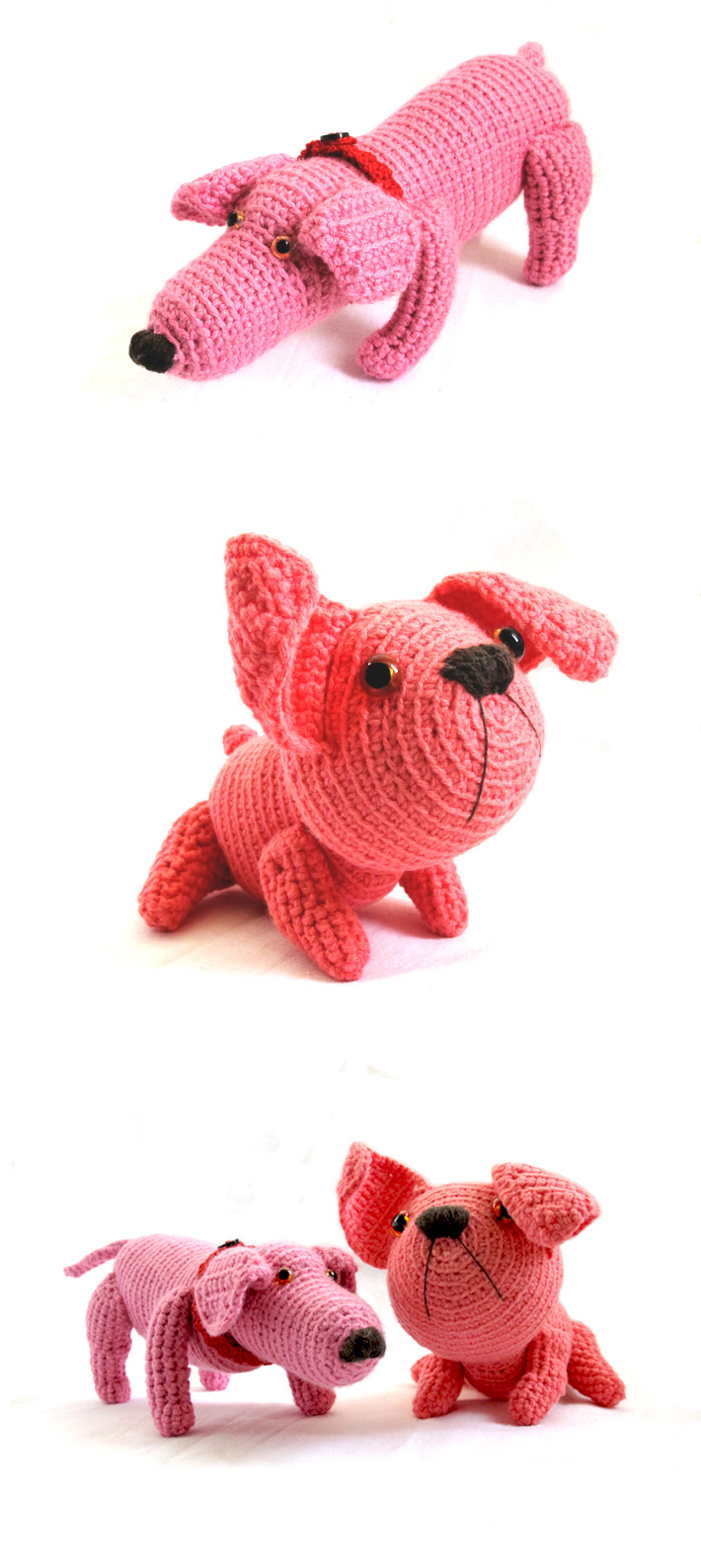 PINK DOGS //
Prototypes for a pack of pink dogs.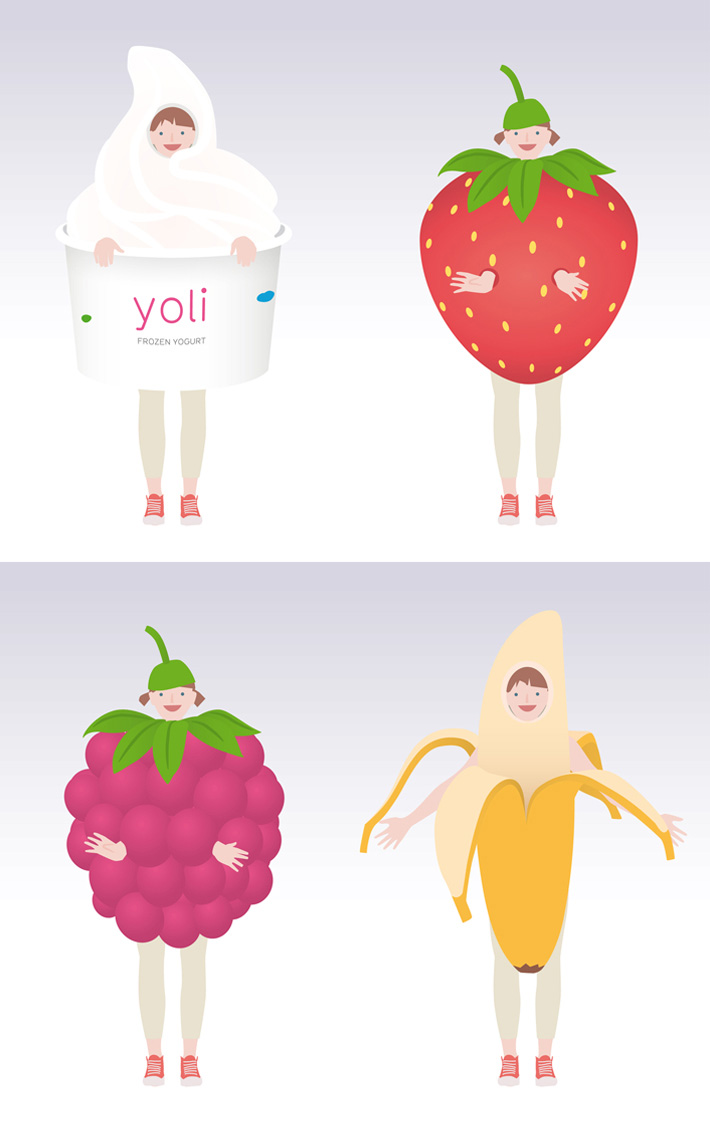 FRUIT COSTUMES //
We really wanted to see this gigantic banana chasing a frozen yogurt. Costumes designed with and for Yoli Berlin.